Read the first post from this series here
My second year in New York I was still living in deep in Bushwick, one of the last subway stops in Brooklyn. I would pack a backpack almost every day, take the train into the city, and end up staying out there all day until I came home to sleep. I stayed in Brooklyn because the rent was cheap ($700 a month, which is incredible) but I soon realized that I wasn't really a Brooklyn kid (more about getting out of Brooklyn in year three).
Year two as a whole was amazing. This was the year I gained the majority of the clients that I still have to date. I figured out what to charge, what I could shoot, and how to get all of these clients. I started shooting for a luxury scarf brand, a few fashion bloggers, a cocktail drink company, adventure stock photography, Venmo, and The New School University in New York, just to name a few.
This was the year I said yes to everything. I even did some shoots for free and saw it benefit me hugely. I got to know a ton of amazing people and it opened up a lot of doors.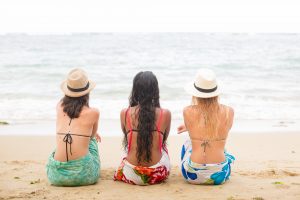 The second year was also full of travel. I started to realize how easy it was to travel around the U.S. I flew back and forth to L.A. to shoot weddings, went to D.C., Boston, Chicago, Seattle, New Orleans, Austin, Savannah, and even made it to Colombia for the first time (which eventually resulted in me shooting my first international wedding! You'll read about that next month).
The Breakup
I told you in my last post that my mentor and I broke up in Year Two. It was probably one of the hardest things that happened that year.
I had worked with this photographer on a ton of shoots. He had an old school New York attitude about the business. It's this sort of idea that you hustle, don't share your secrets with anyone, work as an assistant for ten years before even thinking about doing it on your own, etc.
On one of the shoots I was with him I befriended one of the stylists. We followed each other on Instagram and talked occasionally. She had this incredible Lady Gaga-esque style that I really wanted to shoot. So one day I reached out to her and said, "Hey we should shoot together sometime. I love your style."
I thought it would be this fun fashion shoot/collaboration where no one was getting paid, so it wouldn't be a big deal. We did a shoot for an online publication she was the editor for, I posted photos on Facebook, and that was it.
I immediately got an email from my then-mentor who told me, "I CAN'T BELIEVE YOU SHOT WITH XXXX. HOW DARE YOU! AFTER ALL THE THINGS I TOLD YOU. YOU'RE GOING TO FAIL IN THIS INDUSTRY. YOU'LL BE BLACKLISTED FOREVER! Etc etc."
I responded to him, "I'm so sorry. I didn't mean to hurt you. There was no money exchanged, it was just for fun. I honestly didn't think at all. I didn't mean to offend you. I should have asked you before. I'm so sorry."
He wrote back again, "I CAN'T BELIEVE I'M HAVING TO TELL YOU THIS AGAIN. I DON'T CARE ABOUT MY FEELINGS. THIS IS THE MOST UNPROFESSIONAL THING YOU COULD EVER DO. Etc etc."
I realized there was no way I could calm him down or talk to him about what happened. He saw the situation one way and it wasn't the way I intended it at all.
I know I should have asked him for permission to shoot with someone he had worked with before. At the time it was not in my consciousness at all. I came from the wedding world in Santa Barbara where photographers would share things, help one another, and be happy for each other. That's not the way it necessarily works here in New York (for some people). I understand why he got upset and it was unfortunate. I haven't ever spoken to him since.
That was a hard thing to have happen. I hate that I hurt him and that he got so upset. I am grateful for everything I learned from my mentor, but it was definitely time to move on from him. This experience taught me what I would want to do differently with my own mentees in the future.
Cocktail Drinks
My second year in New York I also started shooting cocktail drinks. I was on a second date with a girl I met on Tinder who asked if I knew how to photograph cocktails, to which I replied, "Of course. I can take photos of drinks." (I had never taken professional photos of beverages.)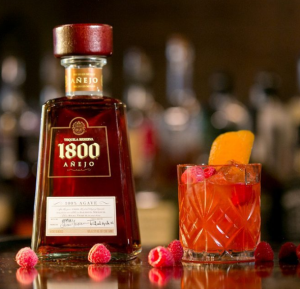 Her company ended up hiring me soon after that to take some drink photos. So I quickly called a mentor of mine and asked for some tips. He gave me some ideas and later that week I shot the drinks. The pictures came out good enough that they hired me again and again that year.
My cocktail drink photos are some of my proudest accomplishments, simply because I had to learn how to shoot this kind of photo from nothing. It was different from anything I had ever done before. I had to adapt and learn a totally new type of photography style for these drinks. The best part is that one of the girls on that first shoot still uses me to take photos for them regularly.
A Lesson in Producing Big Budget Shoots
I got the opportunity to shoot the cover of a book that was being published by one of the major publishing houses. It was for a TV personality and the shoot was one of the biggest that I had produced so far in New York.
I had to put everything together, which meant finding a studio, getting lights, finding a lighting guy, hiring catering, figuring out how many assistants to have; getting everything ready for the shoot took a good month or so.
The shoot ended up happening on two separate days and the publicist, the author's family, and design agent were all there. We shot for hours both days and the photos came out great. The editor signed off on everything!
After all of the prepping and shooting went down, the author ended up not using any of the pictures I took. She used a photo from a few years before that she had already liked and used for everything. It was hard— I did everything right on the shoot, the pictures were great, the editor was happy, but the client felt self-conscious and still didn't use the photos. Then I felt a bit like a failure, but doing this shoot prepared me a lot.
I learned how to hire the right people and produce a big budget shoot. I loved the experience and learned that sometimes these things happen, and that's okay.
Getting on Newsstands
An interior design magazine, Dwell, was running a contest where people could submit a photo of their favorite room in their house. A friend of mine had an amazing apartment and told me that I should use it to enter the contest while she was out of town.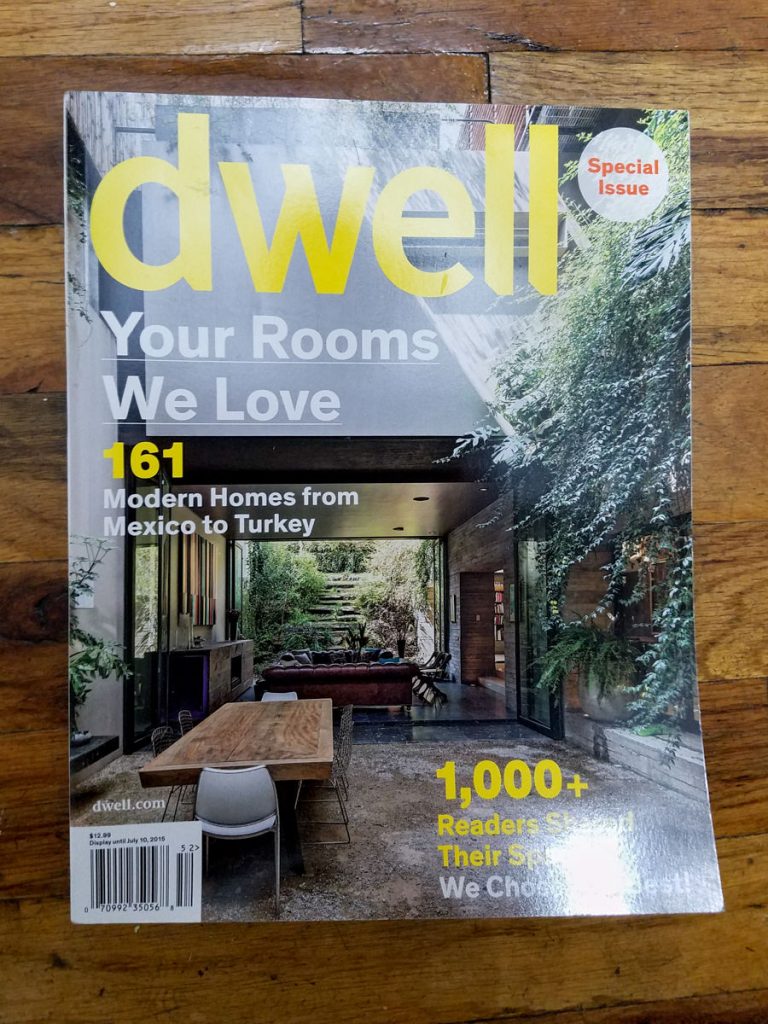 So I did the shoot, submitted the photos, and waited. Two months later, the issue came out and the cover read, "1,000+ readers shared their spaces. We chose the best." They chose 160 photos out of those submitted and my photos ended up getting a double page spread!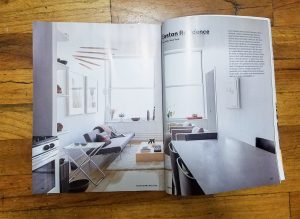 The most amazing part was about a week after the issue came out I was walking through an airport, I found the magazine on the newsstand, opened it, and saw my double page spread right there in print with my name on it. That was one of those moments I'll never forget.
A few months after that I was published in another magazine called A Green Beauty. I had submitted a piece called "Mongolia Journal," which included a selection of photos and journal entries from a trip I had taken the year before on the Trans-Siberian Railroad.
When this magazine came out I found it by the register at a nearby Whole Foods, opened it, and found my photos and journal entries again in print. I bought the magazine for $18 in New York because I didn't want to wait to get my copy from the publishers, and my mom even found it in Santa Barbara, my hometown. It felt like just a taste of the dream. It's hard to describe seeing my name in print. Holding my photos in this magazine was incredible.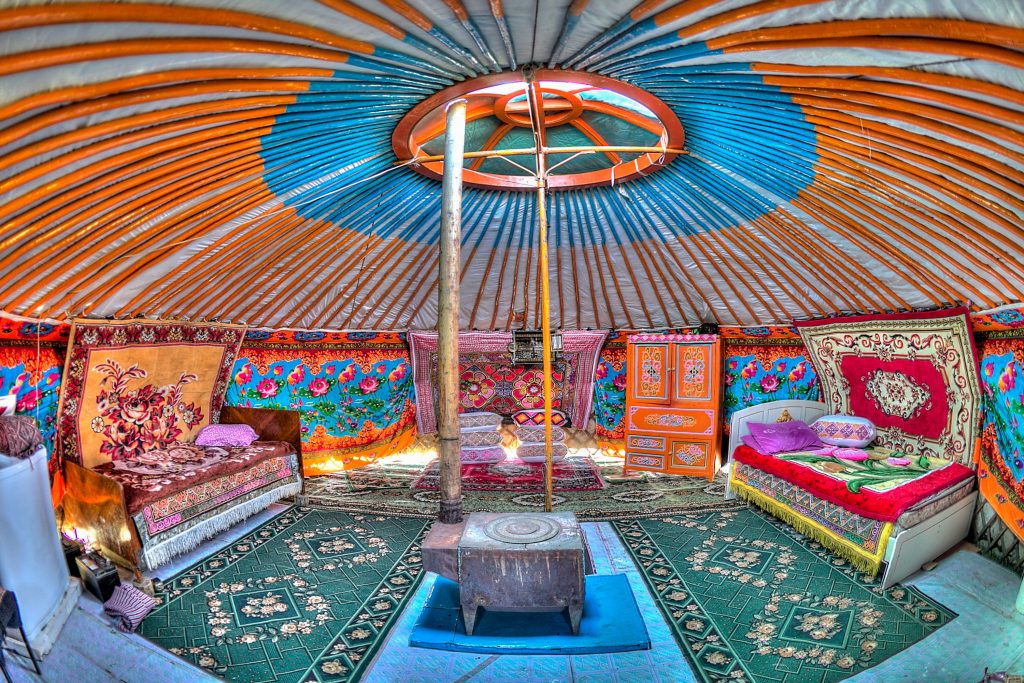 I now have this incredible memory of walking through an airport and a grocery store and being able to pick up a magazine that had my photos in it. I think of these moments as one huge step closer on the path to realizing the dream of shooting the cover of Rolling Stone.
P.S. if you know anyone connected to Rolling Stone magazine, let me know.
Next month I'll share about my third year in New York. I'll tell you how I moved out of Brooklyn and shot my first international wedding.
Subscribe here to receive updates in this series and hear about Year Three!