To read about this journey from the beginning, start here. [Note: I have not yet photographed the cover of Rolling Stone! But by the time this blog series is finished, I will have photographed the cover]
Year three was the year I finally moved to Manhattan. I moved from my apartment with three roommates in Brooklyn to my own apartment in my dream neighborhood on my dream street in Manhattan. It took five months of searching, a few different real estate brokers, and dozens of apartment viewings.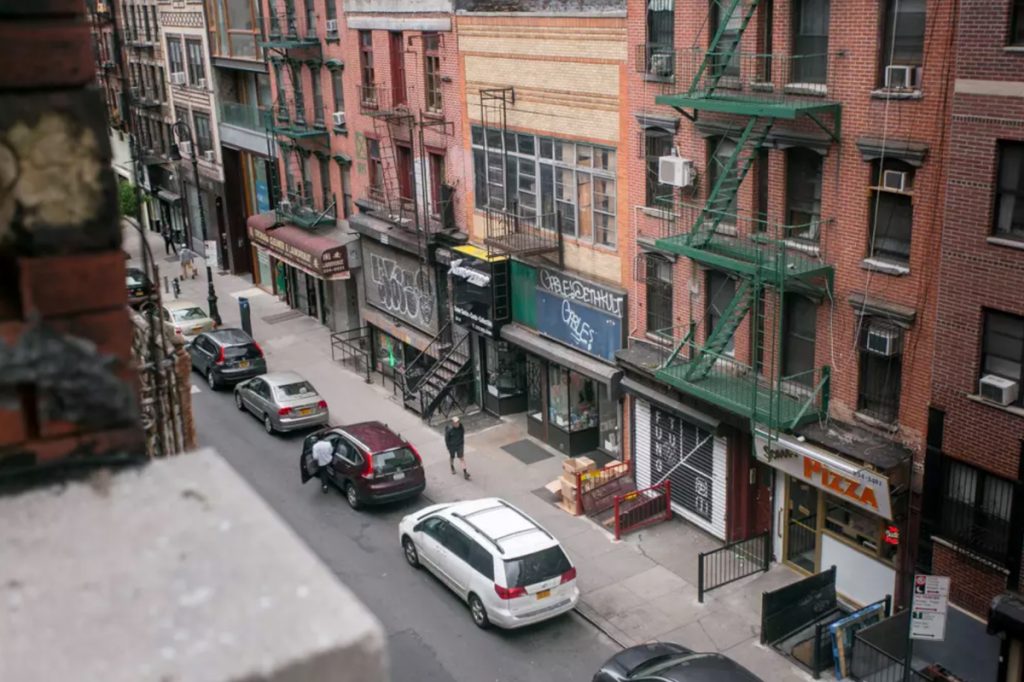 This was a huge step up for me. I had been paying the same amount of rent for the previous 5 years, and suddenly I was tripling my monthly payments. I knew, though, that moving into that part of the city was what I needed to do for my career and for myself.
Glass Photo Boxes
During my second year in New York I was visiting my friend Katie back home in Santa Barbara. As we caught up she told me about this small project she was working on. She said she had designed these glass photo boxes and started selling them online.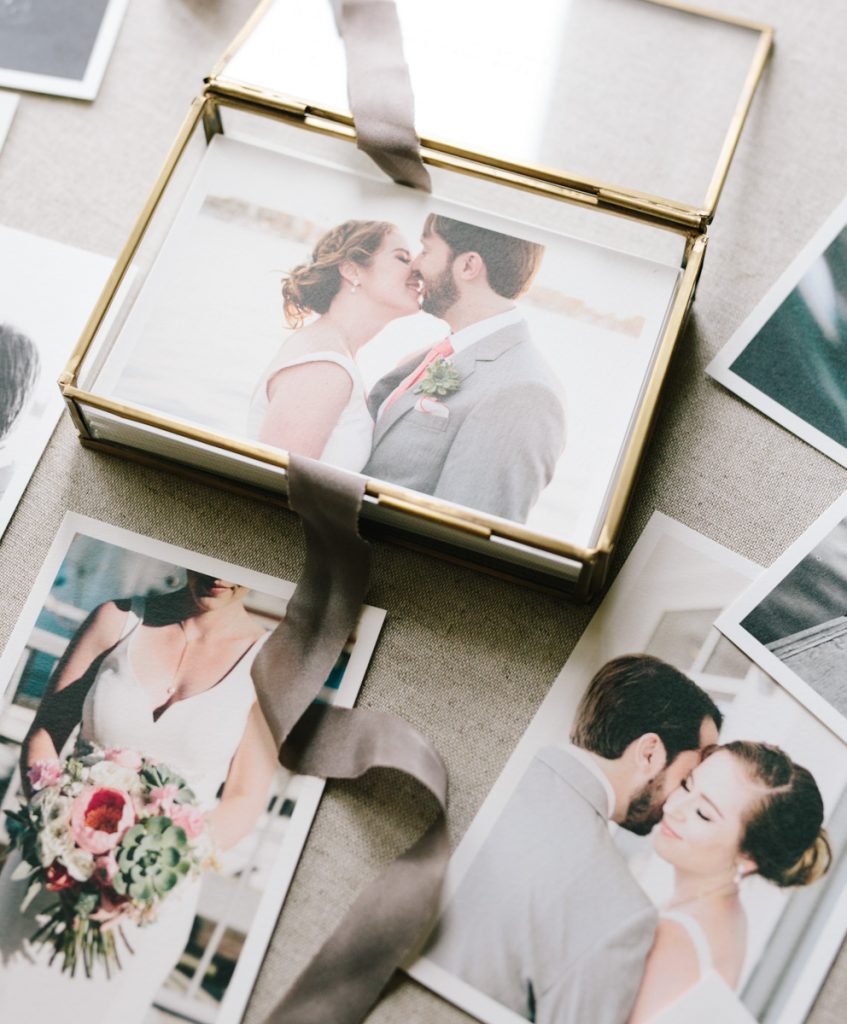 I was immediately intrigued. When she showed me the box that she used to hold her photo prints I fell in love with the idea. I had never seen anything like it and knew that the idea was gold,
I was hooked. I told her, "You HAVE to let me be a part of this. Please. I have so many ideas! Let me work for free for a few months on this and then decide if you want to actually bring me on. I know this is your baby, you can cancel (fire me) anytime. I would just love to see where we can take it."
So she let me come on and work with her for a couple months.
I posted about the boxes in Facebook groups, brought some new ideas to the table, and gave discounts to get the word out about them. I shared them with my influential photographer friends and my friends in the luxury wedding industry. Over those couple months we started to double and triple our sales. It was amazing. We were able to start paying ourselves and grow the business consistently.
Coming into my third year in New York, Katie made me her official business partner and in the first year of business together we ended up doing about $70,000 in sales. She had the best idea in the world and all I did was make sure people knew about it. This business is one of my most favorite side projects that I work on today, and it has taken us around the world, produced a podcast, and gotten us into magazines (but not Rolling Stone!).
My First, Second, and Third International Wedding
In year two I went to Columbia and met three Argentinian girls and we became backpacker friends for 24 hours. We all stayed connected and a few months later one of the girls told me she was getting married back in Argentina and asked me to come attend the wedding as a friend. I asked if they had a photographer. She said no, but that she probably couldn't afford me.
I explained that if they could buy the plane ticket I would be happy to come and shoot the wedding in exchange for a trip to Argentina. They finally agreed and just like that I had booked my first international wedding.
I went to Argentina to shoot the wedding and I was the only English speaking person there. The whole experience was beautiful. When I wasn't photographing, I went flying with the bride's brother in a tiny glider, horseback riding on their polo horses, and swimming in a pool at their ranch in the countryside with the family. I woke up in the mornings to see kids riding horses outside my window.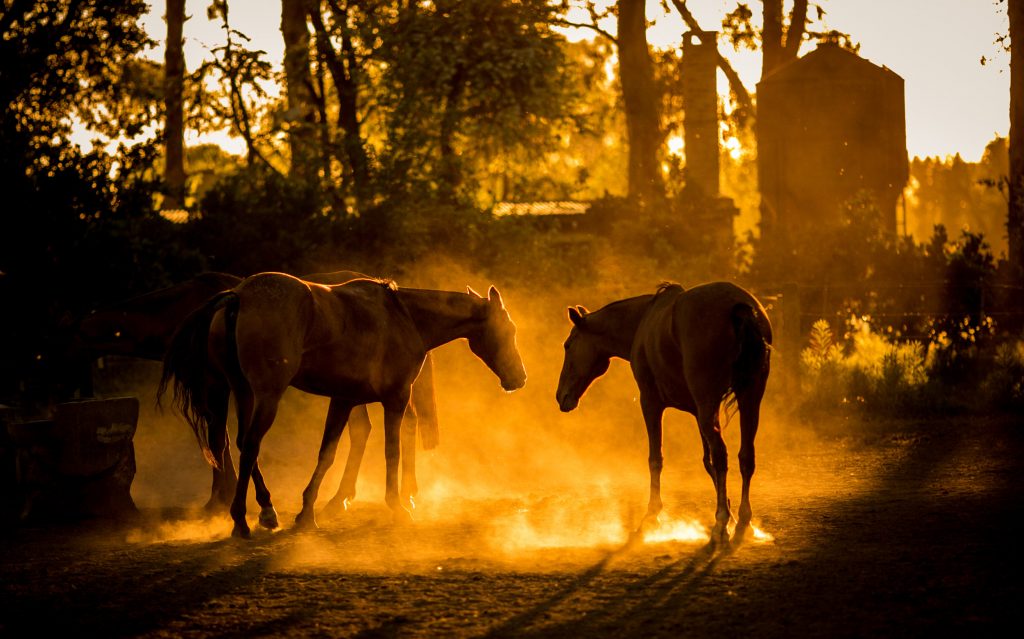 While I was there my side businesses made over $8,000 and I booked a wedding back in New York. It was amazing to be making money while playing abroad.
My second international wedding I landed while traveling with a travel writer friend in Colorado to visit a luxury ranch. One of the couples also visiting the ranch told me that they were getting married in the Caribbean later that year in an old brick abandoned church on a remote island (Sint Eustatius) and didn't have a photographer.
After that, I flew home for 24 hours before getting on a plane to Colombia to shoot my third international wedding for a lifelong friend who was teaching there at the time.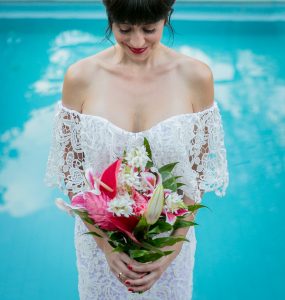 Every one of these weddings was unique and an incredible experience. I got to see beautiful parts of the world while becoming part of these people's family memories. I also finished editing and delivered all of the photos before I left each place so I didn't bring any work home with me. While I did all of these international weddings for free, it wasn't about the money, but the epic experience of traveling to new places and having those weddings in my portfolio.
Travel Photography
During my trip to Colorado where I met the couple who got married in the Caribbean, I also became friends with the owners of the ranch and some of the guests staying there that week.
The photos I took were published in Forbes (for the travel writer) and the owners of the ranch loved them so much that they actually flew me out later that year to shoot specifically for the ranch. This was my dream gig and actually the very first time I got paid to travel and take photos and not do a trade like I did with the international weddings. They covered my travel, food, and paid me daily to be there and take photos.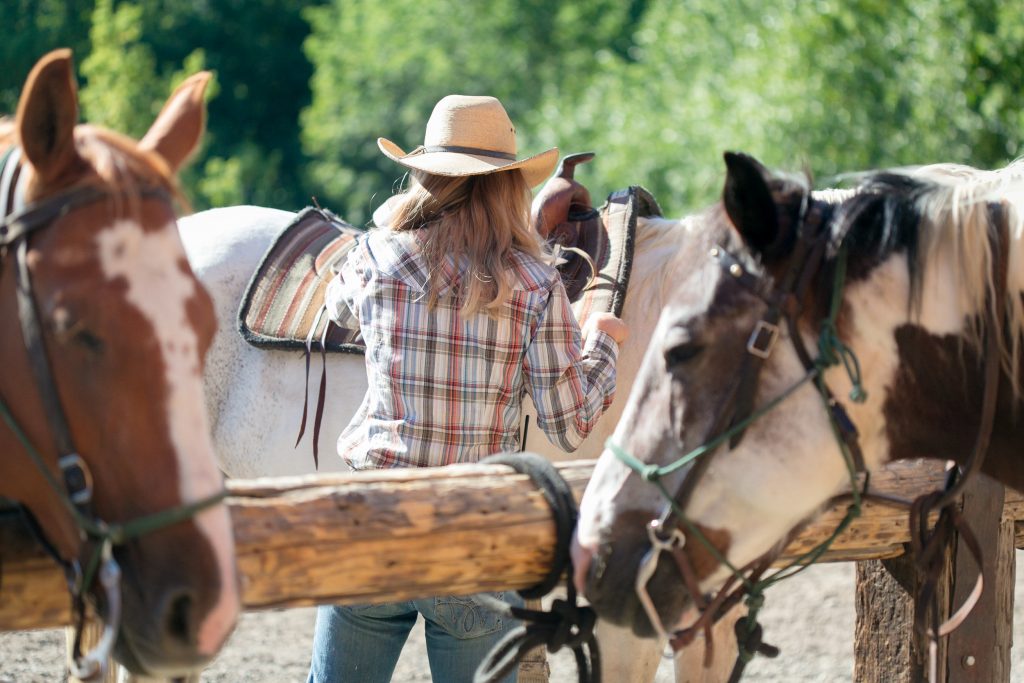 This felt like a level up in my photo career.
Leading My First Retreat
I have a good friend who is a yoga instructor and I wanted to do an event called the Slow Down Retreat. It was a five night getaway in Cartagena, Colombia featuring photography learning and daily yoga instruction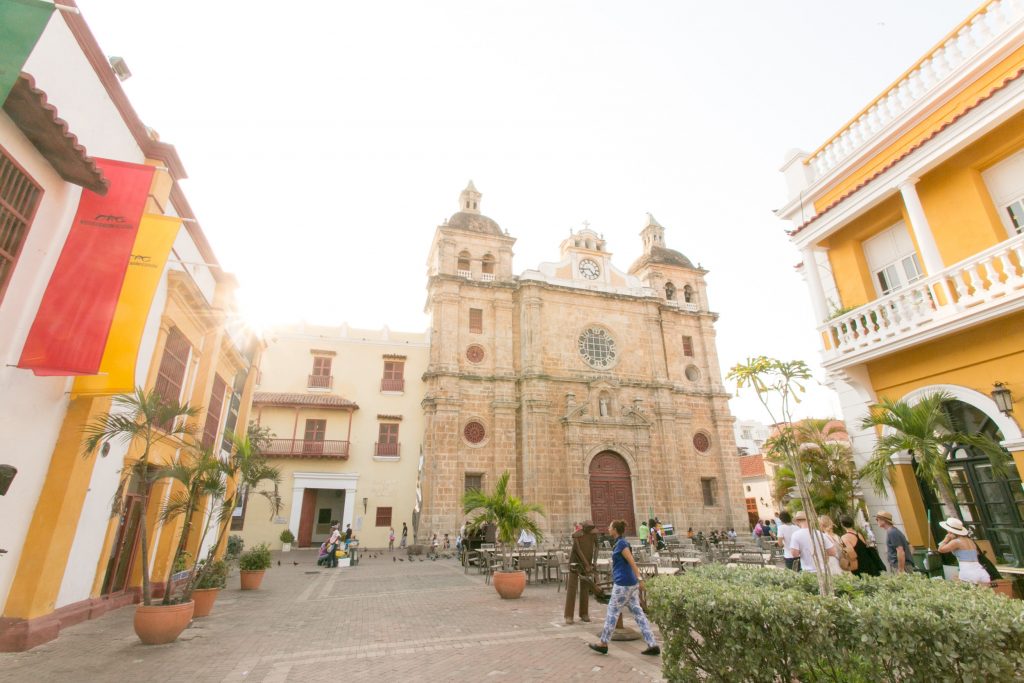 I hired a private chef, picked people up from the airport, and took care of all the logistics. We did yoga in the mornings and excursions in the afternoons. We spent a day on an island off the coast and salsa danced at night.
The goal of the retreat was to create an experience that was different and fun with time to meditate, experience the culture, and travel. It was a success! I'm planning on continuing this in the future, partnering with different specialists.
Fun fact: My father was the first person to sign up. (Kudos to my parents for supporting all my endeavors.)
After the retreat was done I flew straight from Colombia to speak for the first time in Las Vegas at an internationally recognized photo conference.
My Photography Career
It's funny because when I started this blog post I actually didn't think I had done very much in my third year in New York. Technically I didn't earn any more money than the year before. I didn't gain any new repeat clients. Everything kind of stayed the same for me in Manhattan.
But I forgot everything I did outside of the city, and it's important for me to remember that progress is not necessarily measured in dollars, but in lifetime milestones. If that is true, then year three was monumental for me. I shot my first international wedding, spoke at my first conference, led my first retreat, moved into my first apartment on my own, helped create a successful e-commerce business.
The first two years in New York I grew a ton in photography and business, and this year I focused more on my entrepreneurial endeavors. Although I did shoot my first international wedding and spoke at a wedding conference, I wasn't getting any closer to shooting the cover of Rolling Stone.
In year four, I refocused and started making big moves in my photography career. I remembered the real reason why I moved to New York in the first place.